Heiko is a brand that was created in response to customer needs. The HVAC industry has developed significantly in recent years and more and more is expected of equipment such as air conditioning systems and heat pumps. Heiko are appliances that do more than just cool and heat, Their functions go beyond the usual attributes. The manufacturer has decided to produce air conditioners and heat pumps that are user, installer and environmentally friendly. Heiko focuses on comfort, The control of the unit, its installation and service are much easier. The appearance of the equipment is designed with modern facilities in mind. Compact construction with a slim panel and elegant design make the air conditioner fit perfectly into the interior design.
The success of the high sales of Split wall units has resulted in the Heiko brand continuing to grow since 2018. The company's range of products has been expanded to include not only Multi Split systems based on wall and cassette units. The Heiko range has also expanded to include THERMAL PLUS CO+CWU heat pumps with integrated hydronic module, THERMAL CO+CWU heat pumps, POOL pool heat pumps and heat pumps dedicated to large commercial areas HEAVY. A major advantage of Heiko products is their intelligent solutions. The heat pumps and air conditioners use the R32 refrigerant. This means that the devices available in the brand's range are very environmentally friendly. Their additional advantage is quiet operation, achieved thanks to innovative technology that makes it possible to effectively reduce noise levels.
Keeping Your Comfort in Mind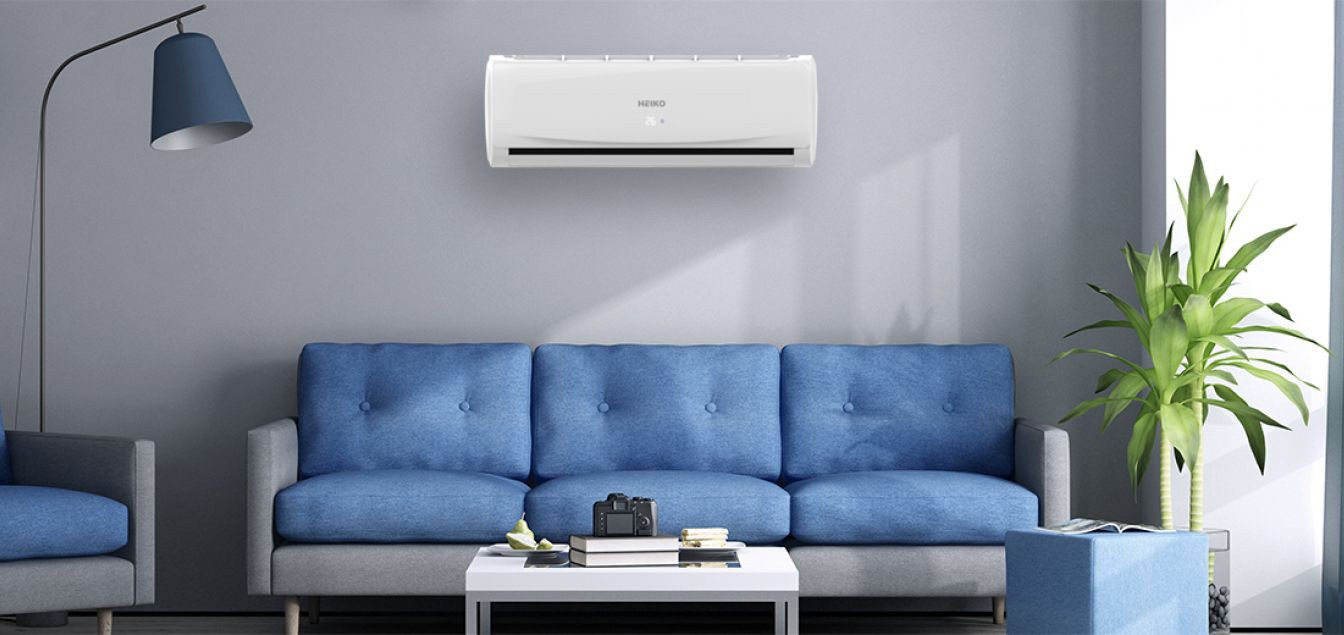 Ecology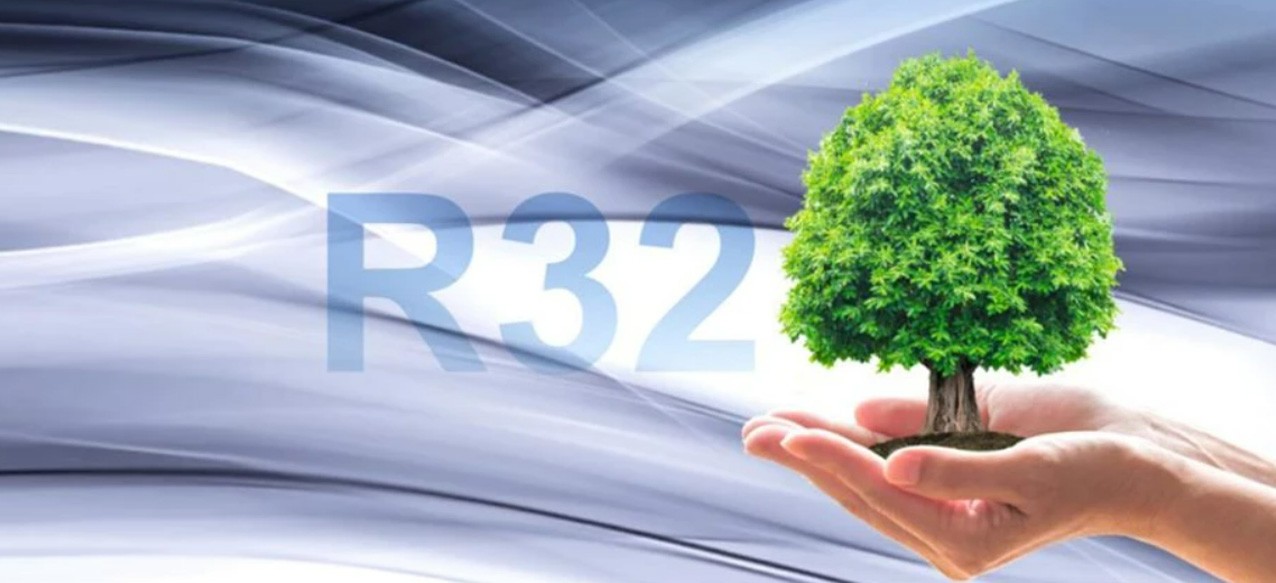 Heiko air conditioners are environmentally friendly due to the use of the R32 refrigerant with the GHG potential 68% lower than the popular and most commonly used R410A.
Easy to Install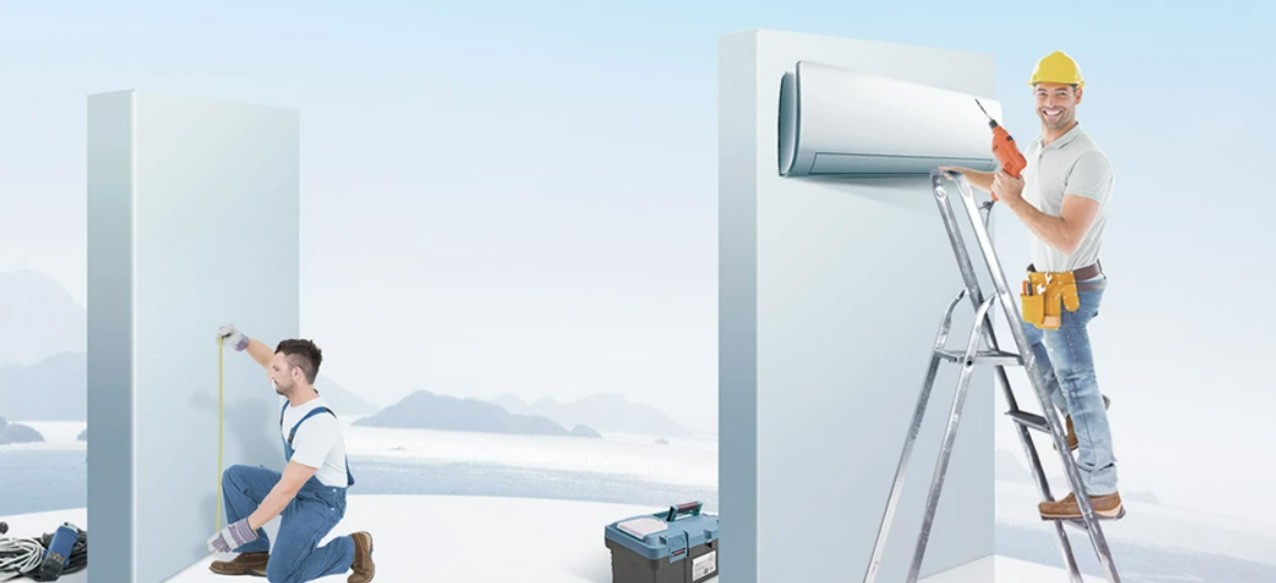 Heiko units are easy to install thanks to easier access to pipes and piping, left and right installation options and increased installation space.
SMART Air Flow
Thanks to the use of modern techniques, Heiko air conditioners allow you to control the air flow. The air flow is directed upwards during cooling and downwards during heating, which allows the airflow to be evenly distributed, thus avoiding direct airflow towards users.
Quiet Operation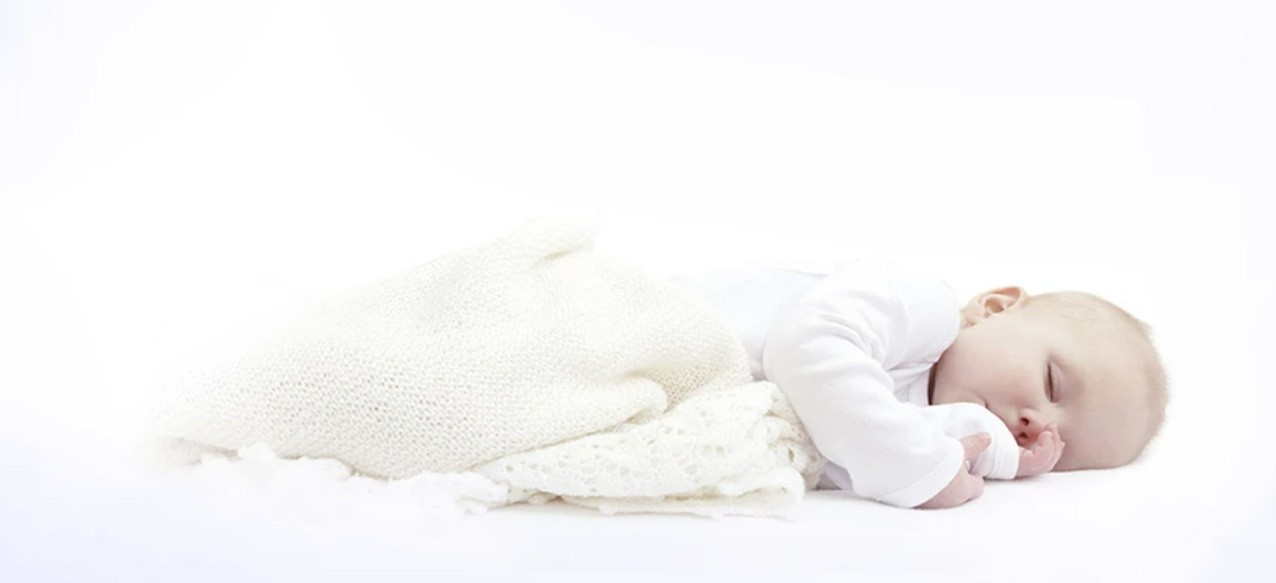 Operation in a specially prepared silent mode which makes the air conditioners almost unnoticeable. The innovative technology reduces noise levels to 20 dB, making Heiko's air conditioners one of the quietest on the market.
5-year Warranty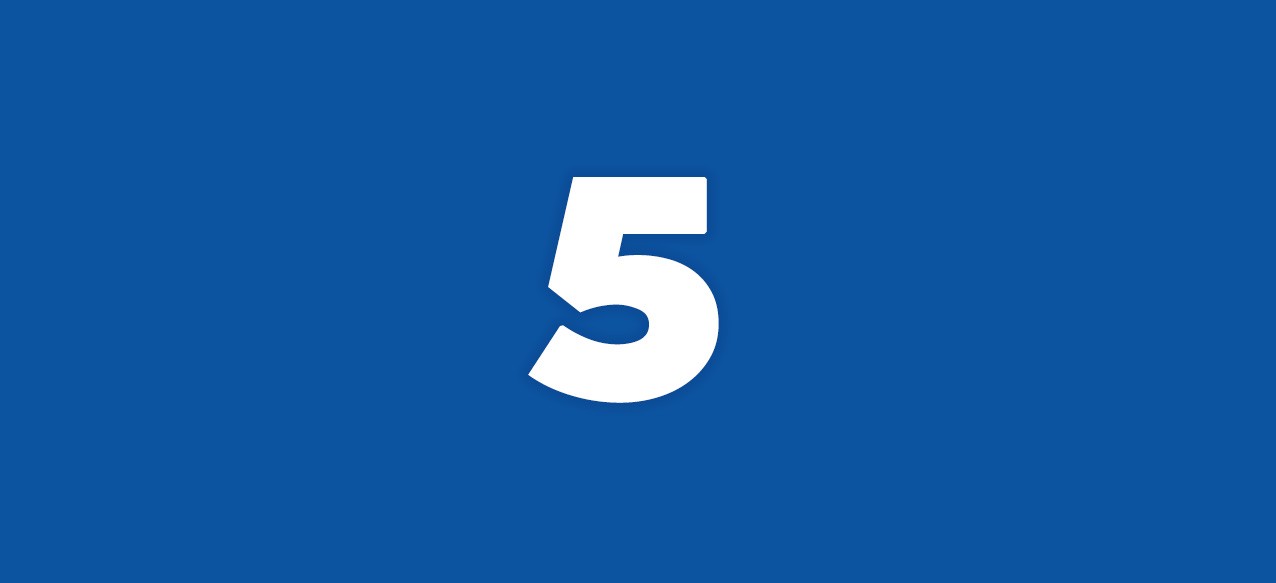 The full warranty covers free spare parts and labour over a 5-year warranty period for Split and Multi Split systems. The condition of the warranty is that the devices must undergo cyclical paid technical inspections at least twice in each year of the warranty period.
Reduced Energy Consumption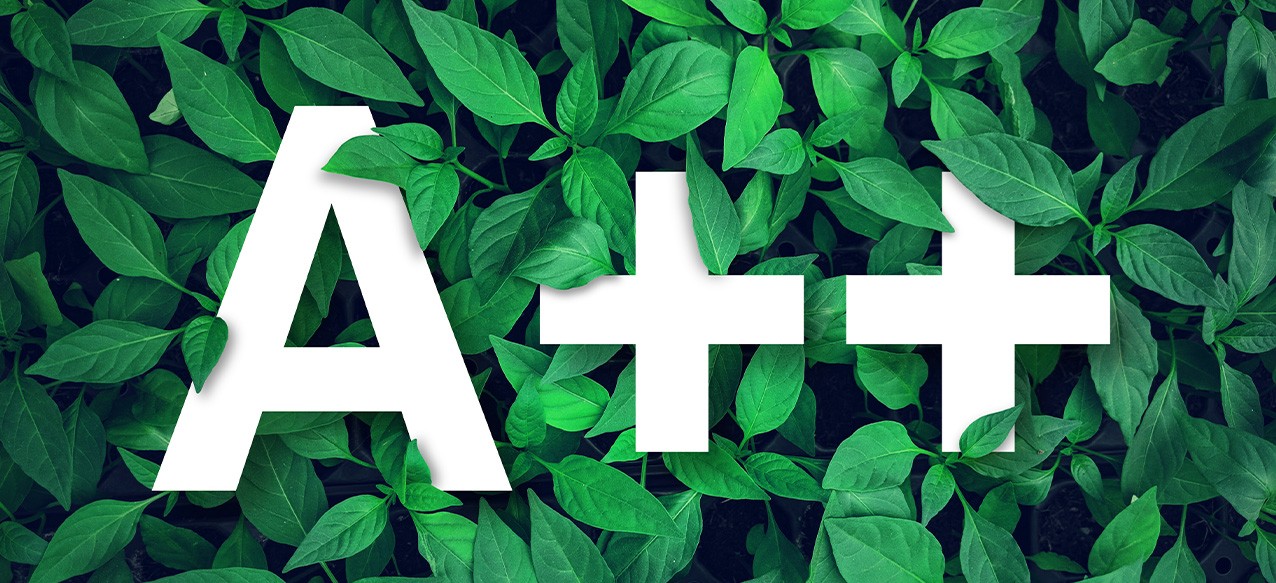 The use of modern solutions has led to a significant reduction in energy consumption. Heiko air conditioners boast A+++/A+ energy rating.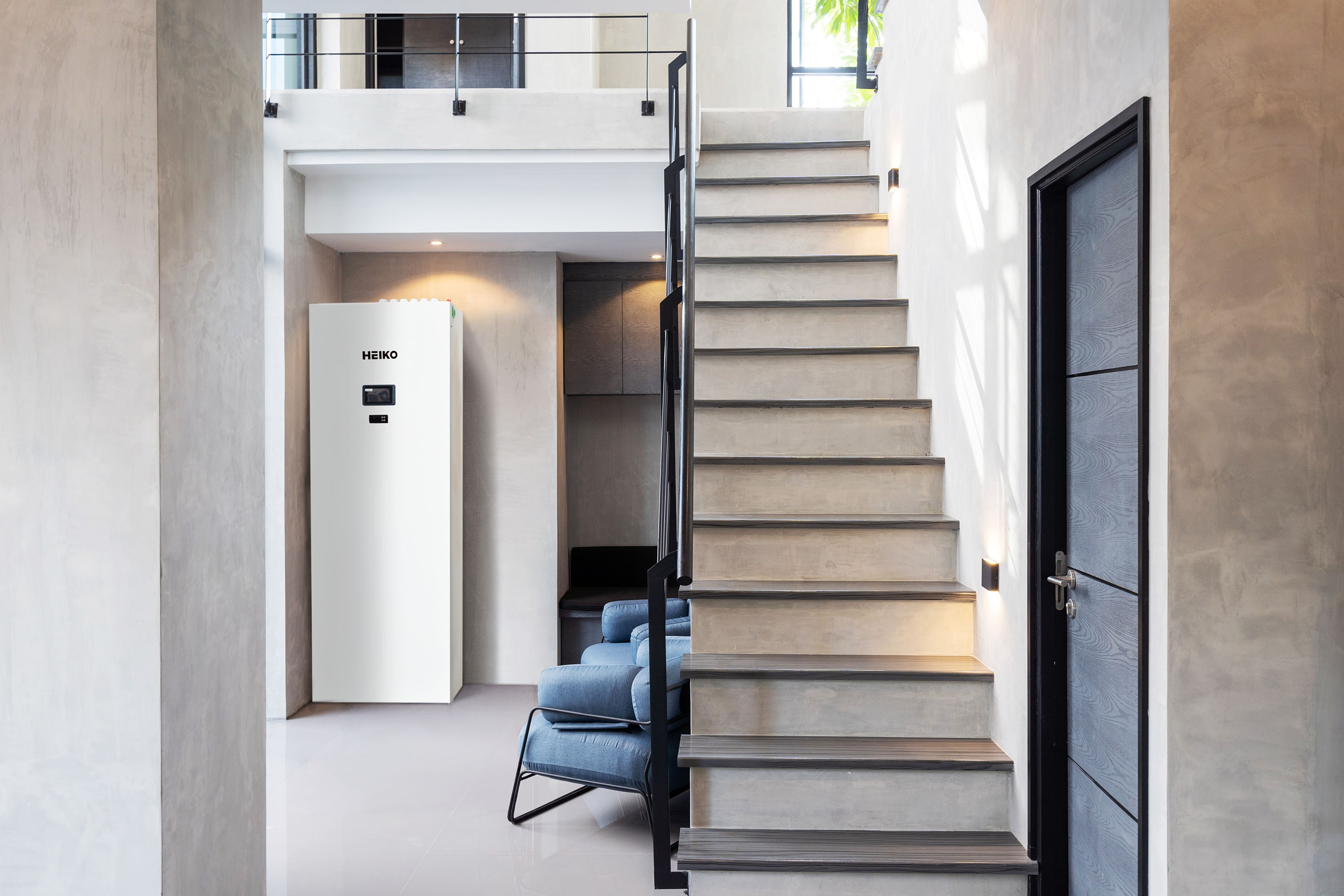 The wide range of Heiko products includes:
SPLIT AIR CONDITIONERS


Heiko wall and cassette air conditioners are a great solution for installation in the home, office or restaurant. The offer includes units of various capacities to match the size of the building space. They are modern devices with high energy efficiency, equipped with top quality compressors.
MULTI SPLIT CONDITIONERS


This system allows connecting two indoor units to one outdoor unit. With the Heiko Multi Split solution, two air conditioners can be controlled separately, so that different temperatures can be set for each unit. The system allows for cooling and heating of two rooms at the same time.
PORTABLE AIR CONDITIONERS


Compact devices with sophisticated design and 4 operating modes: cooling, heating, drying and air supply. The air conditioners are equipped with wheels and carrying handles to facilitate their handling. They are controlled with a state-of-the-art panel or a wireless remote control..
HEAT PUMPS
They are energy-efficient appliances used not only for heating, but also for cooling or domestic water heating. They are easy to operate, thanks to the built-in Wi-Fi module, which allows the unit to be controlled from a mobile phone or tablet.