Haier Research and Development Centre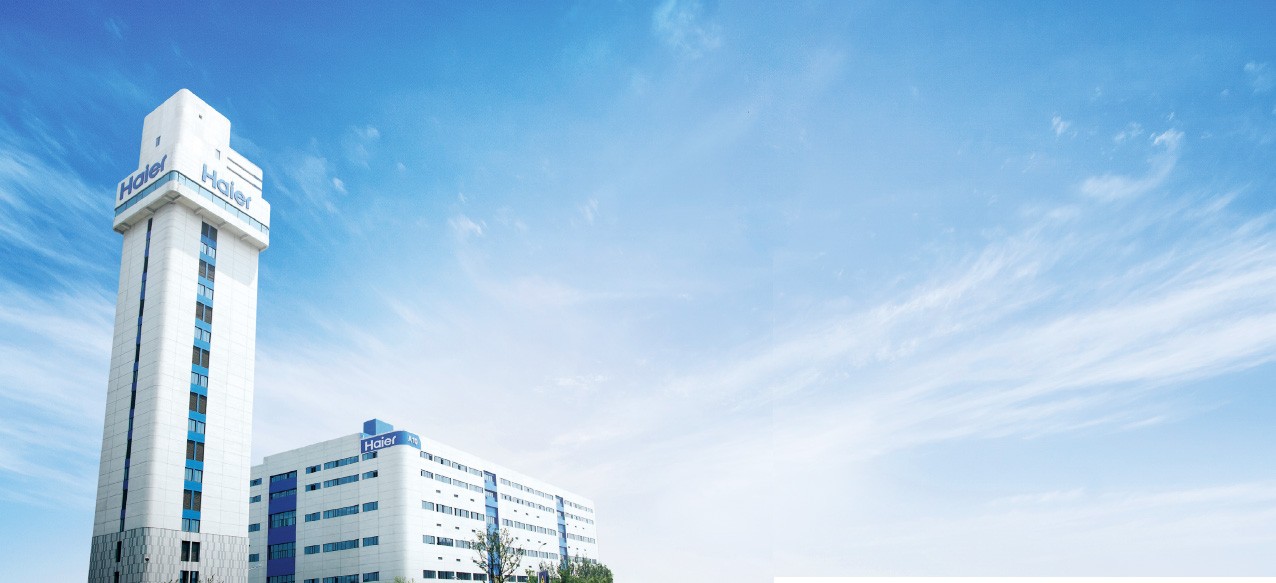 Haier is a global brand of devices for commercial and home use. Haier air conditioning systems and heat pumps are energy-saving devices with intelligent technologies such as UV-C PRO Sterilization, Wi-Fi Control, and Very Quiet Operation. The rapid development and raising of standards in the field of innovation are a result of the operation of the world's largest Research and Development Centre. The centre has more than 120 laboratories, including laboratories for conducting tests, research on key parts and simulation of user experience in various weather conditions.
UV-C PRO Sterilization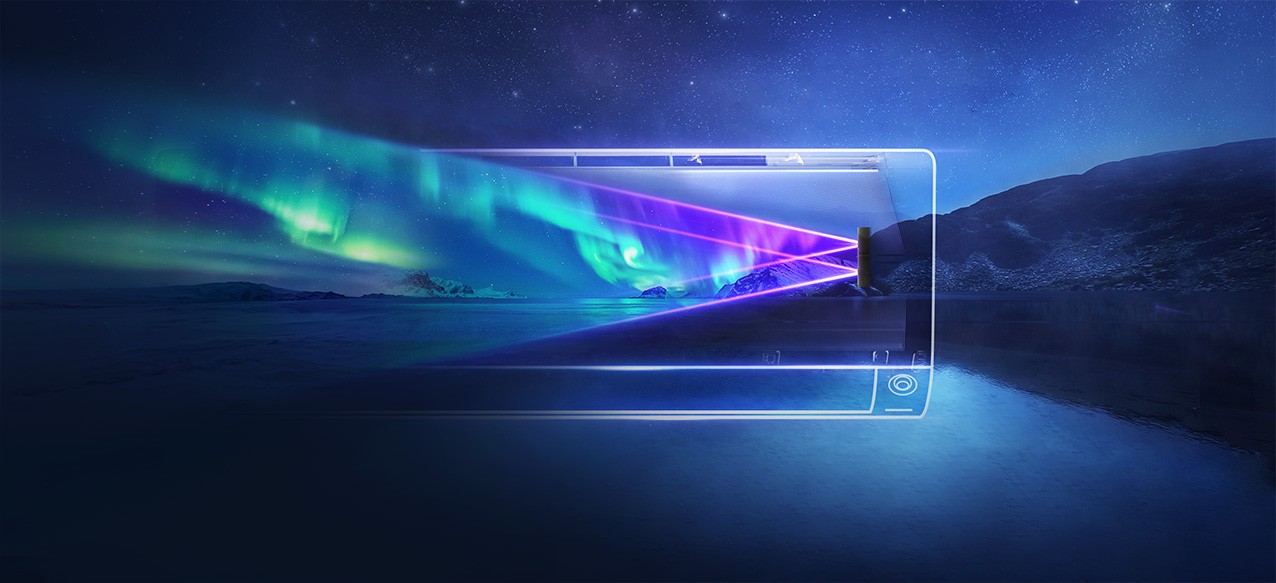 Safety and comfort. Haier air conditioners with the UV-C PRO Sterilization function provide the most effective air purification. The built-in UV lamp generates UV-C rays, which can deactivate airborne contamination.
Easy Installation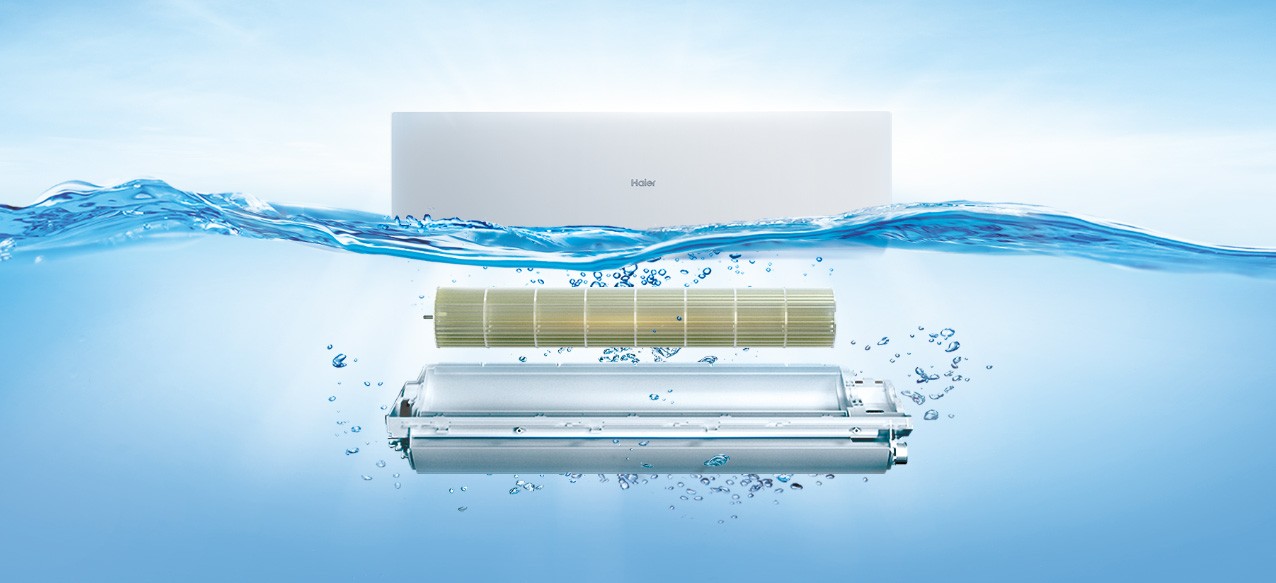 Innovative components, systems and simple design ensure easy and quick installation. The technologies used to make installation easier include an improved mounting plate, 2-way pipes and wider pipe space.

Quiet Operation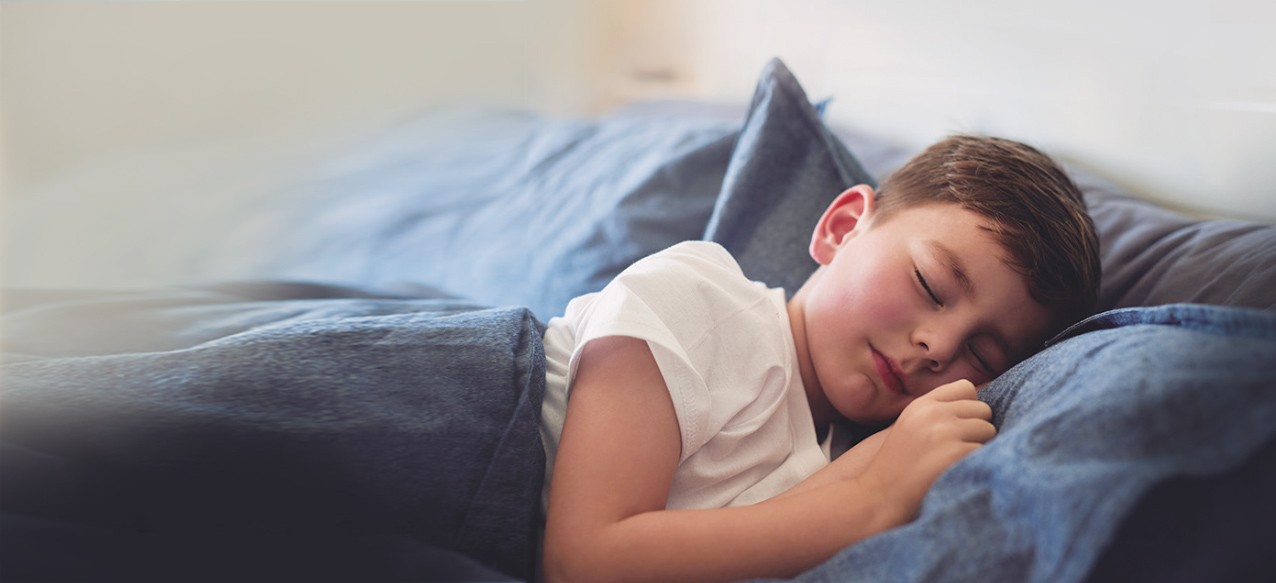 Haier's air-conditioning and heat pump systems offer very quiet operation - the devices use, among others, DC compressors and fan motors, high-quality insulating materials and optimized shape ventilators.
Wi-Fi Control

It is easy to manage the air conditioner using a smartphone or table and dedicated alpication (hOn or SmartAir). It is possible to turn on the device and set individual programs from anywhere. All Haier wall-mounted air conditioners have Wi-Fi control as standard.
Self Clean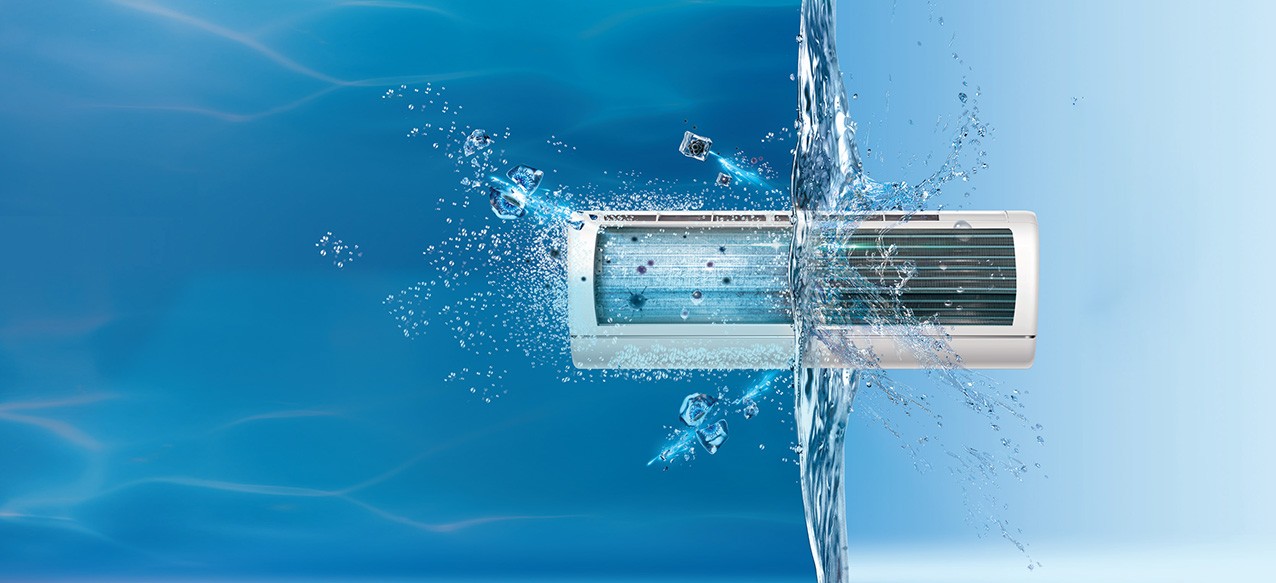 Pollutants accumulated on the exchanger during the operation of the air conditioner facilitate the growth of bacteria and adversely affect the air quality. The Self Clean function freezes the exchanger surface with moist air and removes dirt during defrosting. Both the indoor and outdoor units use the Self Clean function.
Gwarancja 5 lat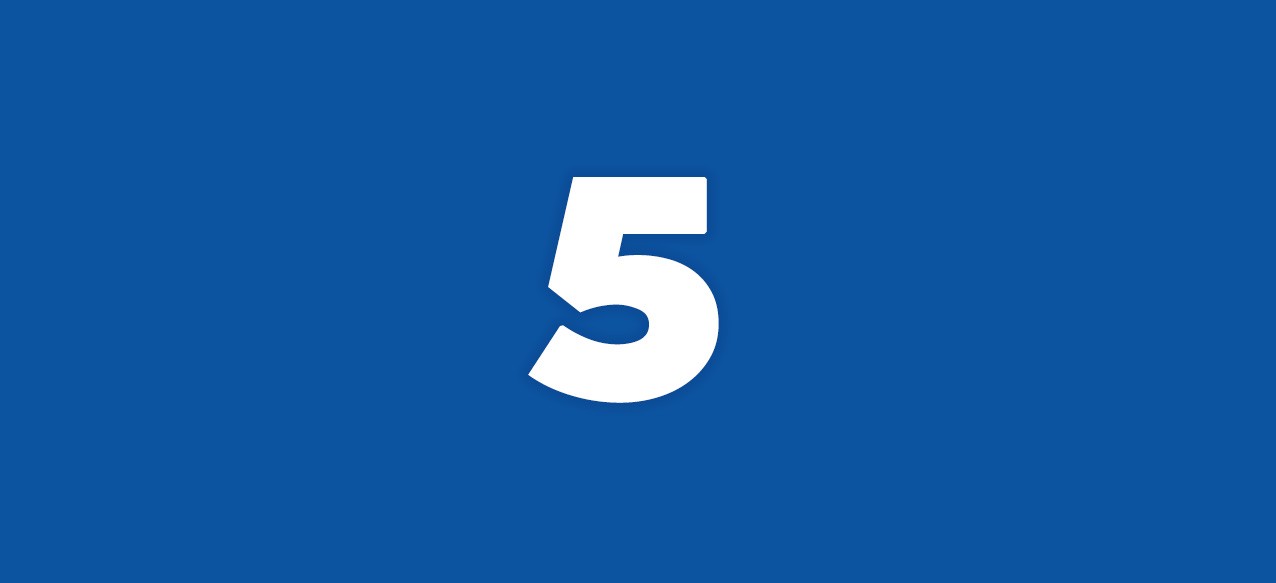 The warranty is full and includes free spare parts and labor during the 5-year warranty period for air conditioning systems and heat pumps. The condition for the warranty is the installation of the device by an Authorized Partner and periodic paid technical inspections of the devices, at least twice in each year of the warranty period.
The wide range of Haier products includes:
HEAT PUMPS


Haier offers an energy-efficient heating system. The Haier heat pump delivers convenience, economy and advanced technology in a slim, subtle design. It is equipped with a 5-inch touch screen LED display that can be set to 4 different operating modes to increase efficiency and functionality. Thanks to the AUTO, ECO and HOLIDAY modes, you can temporarily adjust the operation of the device, and the BOOST mode makes it possible to heat water in a flash.
MRV SYSTEMS


Haier MRV systems are designed for larger investments. A single outdoor unit can handle multiple units in a building. The system offers simplicity of installation, high reliability and energy efficiency. MRV provides comfortable conditions in detached houses, office buildings, hotels and other public utility buildings.
SPLIT CONDITIONERS


With inverter technology that can be used for cooling and heating depending on the operating mode. Designers can choose the right type of air conditioner to complement the investment, be it a wall, cassette, ceiling/floor or duct air conditioner.

MULTI SPLIT CONDITIONERS


In Haier Multi Split systems, 2 to 5 indoor units can be connected to a single unit. Haier offers wall, duct, cassette and ceiling/floor air conditioners compatible with such solutions. The maximum permissible length of the refrigeration pipes feeding the individual indoor units is a big advantage of the Haier Multi Split system.