Gazele Biznesu 2017
We are pleased to announce that Refsystem has received the Gazele Biznesu 2017 award. The title of Gazela Biznesu is a recognisable sign of well-managed, honest and financially sound companies. The ranking is prepared every year since 2000 by the daily Puls Biznesu. The aim of the Gazele Biznesu project, which apart from the ranking list consists of a series of four meetings organised in the 'real world', combined with the awarding of commemorative statuettes and diplomas, is also to create a chance to make personal acquaintances and contacts, which cannot be replaced by any IT tool.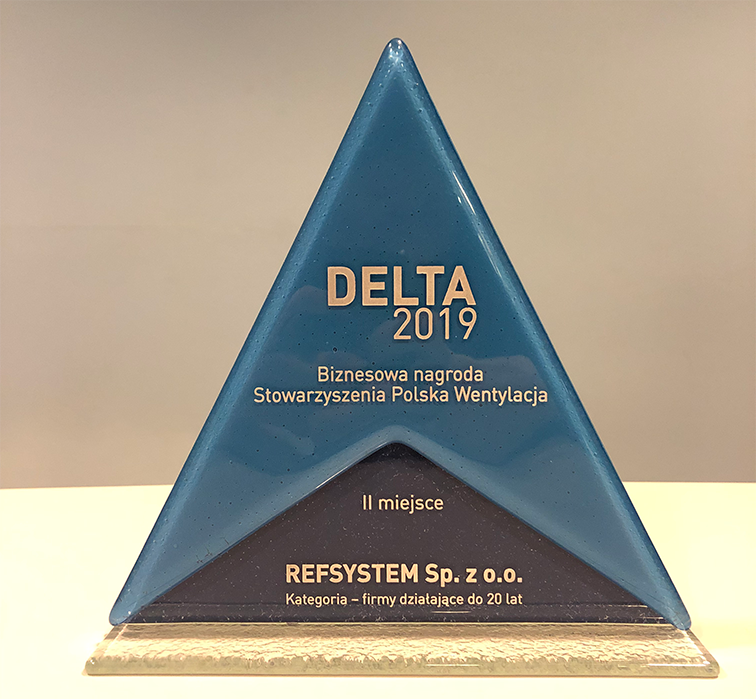 Delta 2019
DELTA awards are granted to the most dynamic and business-effective companies, which makes them synonymous with positive changes and business development in the industry. The Polish Ventilation Association presents the awards on the basis of economic analysis of companies (manufacturers, importers, trade companies and contractors), taking into account such factors as: the pace of development of the industry and the condition of individual companies compared to the industry average. Refsystem, which is a General Distributor of Haier AC in Poland, took second place in the category of companies existing for 20 years. 
Gepard Biznesu
Business "Gepard" is an award granted to the most dynamically developing enterprises. The awards are based on the results of analyzes carried out by the European Company Magazine of Entrepreneurs and the Institute of European Business. These types of analyzes and rankings confirm the company's credibility and reliability in conducting business. These data are public and publicly available. The Business "Gepard" competition has been taking place since 2006. In 2019, Refsystem (General Distributor Haier AC in Poland) was among the winners in its voivodships. Refsystem has been a dynamically developing company for years, which offers high quality products, very good commercial conditions, technical and marketing support.